Most us of have them, and most of us dare not to admit to liking them - our guilty pleasure bands. So who's up for it? Be polite and have a laugh; there will be no judging here...however, your friend count could possibly decrease after posting here.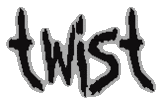 Replies to This Posting
Re: Guilty Pleasure Bands

Oh god,I bet i get some good banter for this lol But Westlife is my guilty pleasure.
And only cos two of their songs our mine and my best friends songs for each other

Re: Guilty Pleasure Bands

I listen to everyting except from Pop and Country. Well, I listen to some Pop because it's catchy but I don't have any Pop albums in my IPod.
"Become good at cheating and you never need to become good at anything."

Re: Guilty Pleasure Bands

Kings of Leon! They have some really great and catchy tunes!